OVER ONS|ONZE HONDEN|PUPPIES|FOTO'S|IN MEMORIAM|CONTACT|NEST SANNE|LINKS

Update: 24 augustus 2023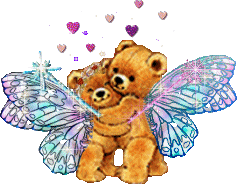 Onze Lobke heeft een date gehad met Peddy!
Wij hopen eind oktober een nestje te krijgen uit deze combinatie:
Sequins Shankill

Rosegrove let it be me

Mathilda of

the hellacious acres

Shardanell Castaspell

Rosegrove follow your dream

Inassicas Coriander

Martha of the hellacious acres

Jazz-Up Caira

Spoiled for Life

Capital Kopenhagen

Golden Robos

Fabulous Chelsea

Spoiled for Life

Break Dance Golden Robos

Sweet Beauty Golden Robos

Gold Hunter's Quick Silver

Sanne

JKC CH Piarki Ganache to Field Power

CH. Chaleur Hilfinger

Ch. Fernall My Sweet Dream

Ch. Goldtreve Camrose Kraka

Dewmist Silverling

Ch. Tulzean Autumn Tango

Ch. Dream Max Anja Parson

Sequins Sevda

Mathilda of the Hellacious Acres

Ch. Non-Stop James Bond

Ch. Abnalls Scarlett

Int. Ch. Inassicas Coriander

CH. Martha of the Hellacious Acres
Indien u interesse heeft kunt u dit aangeven via onze contact pagina!